NEVER COMPROMISE
When you need it fixed right the first time.
Count on us to keep your home comfortable, safe, and dry.
The Red River Valley's Top-Rated Home HVAC & Plumbing Company
Our experienced team has kept families safe and comfortable since 1978.
Maintenance for Your Peace of Mind
Get discounts on preventative HVAC and plumbing inspections!
Save Money with our Special Offers
Check out the latest discounts for our products and services!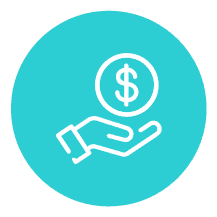 Financing that works for you, not against you.
No pressure. No obligation. No money down.
Amazing individual with a kind heart. I'm an old guy and he seemed to understand that and made me feel comfortable. Talked a little louder (9 points for that), made sure I understood, and, visited with me while he worked. I'm rural and alone so meeting an individual of that caliber was a rare pleasure. It was reflected in others I had the pleasure to talk to, each eager to help and quick to provide results. This company and its staff are spectacular. Thank you Bears!
Your comfort adviser in Grand Forks was seamless! He explained everything in detail but in a way that a person who doesn't know much about HVAC systems could very much understand. Explained all the options and plans.
Everyone is super friendly and educated in HVAC systems! I will be recommending them to everyone I know.
We're here to help keep your home safe, comfortable, and healthy year-round.