Aeroseal: Comfort, Done Smarter
As a certified Aeroseal contractor, duct sealing is one of many services Bears Home Solutions offers to our customers. Through this process, our Aeroseal representative thoroughly inspects your ductwork to find and seal every crack with a safe, non-toxic sealant.
Live Healthier and Save Money
Leaks in your ductwork can pull mold, dust, and other airborne pollutants into your system that introduce a range of indoor air quality issues. Sealing these leaks with Aeroseal's superior duct sealing technology will help increase comfort, reduce energy bills, and keep your family healthy year-round.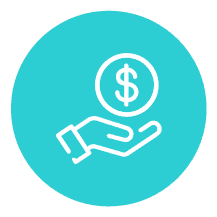 Cost Savings
Aeroseal optimizes your home's heating and cooling system's performance, helping you save on utility bills each month.
Reduced Air Leakage
Using its powerful sealing technology, Aeroseal can reduce air leakage in your home up to 90%.
Reliable Comfort
Sealing cracks and holes in your ductwork helps improve airflow and provide consistent temperatures throughout your home.
Reduced Energy Consumption
The Aeroseal process is thorough and extensive to find even the tiniest leak, reducing up to 30% of your energy usage.
Increased Efficiency
Without air leakage holding it back, sealed ductwork allows your heating and cooling system to do its job efficiently.
Balanced Humidity
Sealed ducts help maintain balanced moisture levels and prevent the growth and circulation of mold and mildew in your system.
Improved Filtration
Aeroseal facilitates airtight circulation through your ducts, ensuring that pollutants are properly filtered from your air supply.
Extended Equipment Lifespan
Because sealed ducts maximize your home's HVAC system, you can rest assured your equipment will last for years to come.
INCREASE EFFICIENCY TO DECREASE COSTS
Our team of friendly professionals is here for your home's comfort 24/7.